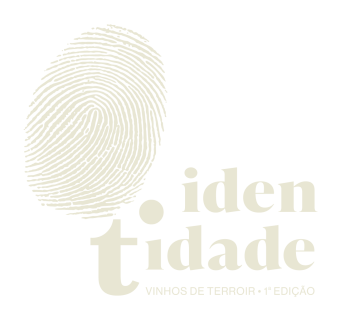 24, 25, 26 March | Lisbon
2 Dinners &
1 Wine Tasting
Mark your calendars for our biggest event of the year! Many of our growers are flying over to meet you and share the fruits of their incredible labor and we are very excited to share a few moments all together. Our tastings have been positive proof that the joys of wine can connect and transcend borders. In this event, we will include a tasting with a selection of over 35 wines from Burgundy, Champagne, Piedmont, Forjas Del Salnés, Douro and Azores.
One can still experience rare cuvées wines that have never been offered in Portugal when you attend this event.
This event is the best way to connect with winemakers, taste rare wines and immerse yourself completely in the world of fine wine.
Terroir will host two dinners and a main tasting in Lisbon. 
Discover more about the wine producers that will be at the wine tasting and dinner – with you will share a meal, a glass and a good conversation.
The first vintage of Maison Thiriet in 2016 was a true act of love and dedication, carried out with patience and passion in a small garage of only 20m2. Today Camille's wines are a acclaimed worldwide, come and try for the first time in Portugal her Clos Magny.
Don't underestimate Camille! She is a true visionary, intelligent and determined and knows exactly what she wants. With her talent, she impressed many people, including Bernard Noblet, the legendary (now retired) winemaker from RDC, who was so impressed with her ability that he offered his services during the delicate harvest period.
After years of experience, Matt Chittick and Camille Thiriet, who worked together at Domaine de Bellene, finally fulfilled their dream of producing incredible wines from Burgundy!
You can't miss these incredible wines from Maison Thiriet!
Thibaud spends most of his time in the vineyard; it's in fact the first place we met him. His deliciously well-crafted Champagne always showcase the typicity of the area and grape variety, a true expression of terroir. For this event he will share as well his new release of Coteau Champenois!
Thibaud Brocard is a fifth-generation winemaker in Champagne, responsible for producing incredible wines at the family's domaine located near the village of Celles- sur-Ource in the Côte des Bar, the easternmost part of the region. Since 2012, Thibaud has been tending to the approximately 6.5 hectares of vineyards planted with Pinot Noir, Chardonnay, Pinot Meunier, and Pinot Blanc – the latter being a rarity in Champagne production.
Come and try these wonderful Champagnes!
Gianni and Cinzia carefully select grapes from native vines from the volcanic soil of Azores – it is a work of Titan to cultivate vines so close to the Atlantic, and this was rewarded as being the best Portuguese white wine. Come a try their incredible work, and taste some rare bottling and older vintages straight from their cellar.
When Gianni Mancassola and Cinzia Caiazzo arrived in the Azores for the first time in 2008, they were absolutely amazed by the wild landscape and remarkable climate of the region. In 2013, they created the incredible Adega do Vulcão and immediately started to recover old vineyards on two islands: Pico and Faial, each with their own unique terroir. The vine plots are protected by stone walls to resist the strong ocean winds that blow on the islands.
Under the guidance of winemaker Alberto Antonini, the family produces wines that are authentic representatives of these unique islands, using local varieties such as Arinto dos Açores, Verdelho, and Terrantez do Pico.
You must try these wonderful wines and feel all the volcanic energy of these magical islands!
Antoine has upheld the tradition of producing Meursault that defy time with a sensuous approach to the wines. His main philosophy is that the most important part of the work is done in the vineyards. His 6-hectares of vineyards are mostly in the commune of Meursault. Antoine's Meet him in Lisbon and try some of his hard-to-find and incredible wine.
For over a century, his family has been producing wines in this area, and his father, François, is revered as one of the most prominent producers of Meursault. Since taking full command of the domain in 2007, Antoine has upheld the tradition of producing wines with a big focusing on healthy soils to yield exceptional quality grapes and maintaining a balanced approach to the winemaking process. Although his wines have an incredible aging potential, they are also delicious when young and ready to be enjoyed immediately.
Don't miss the opportunity to taste these unique wines that are the result of centuries of experience in producing some of the best wines in Burgundy. Antoine Jobard and Domaine
Miguel and Filipa have for objective to produce the best grapes from healthy vines, they took on many challenges from agriculture to winemaking techniques in order to make fine and elegant wine with maximum care and minimal intervention. Here you will taste an honest and different take of the beautiful Douro Valley.
A true jewel in the heart of the Douro region! It has been in the family for six generations and has a rich history in wine-making tradition. The vineyards, located along the Pinhão River, are exposed to south-east, south, and south-west and are classified as letter A, which means they produce some of the best wines in the Demarcated Douro Region. Miguel's grandfather dedicated himself to vineyard conversion, expanding the area and mechanizing the vineyard, but kept 3 hectares of old vineyard in honor of his ancestors. Nowadays, it is with these old vineyards that they produce their best wines.
It is a true privilege to be able to enjoy such a special wine, produced with love and dedication by the family of Quinta da Costa do Pinhão.
Nick and Stefania will be coming again to Portugal to share their incredible wines. They are the new faces of Piedmont with passion, dynamism, and savoir-faire, resulting in the production of some of the best most elegant Nebiolo! Trediberri possess a thorough line of elegance and purity that you will taste soon!
Nicola Oberto, his father Federico, and friend Vladimiro Rambaldi purchased five hectares of vineyards in 2007, and since then, they have been cultivating some of the most powerful and distinctive vineyards in the region, including the incredible Rocche dell'Annunziata – one of the best cru Barolo we have ever experienced!
We can't help but feel enchanted and amazed every time we taste Trediberri's wines. We're excited to share their passion and wines here in Portugal and we definitely recommend you try them as soon as possible!
Renato is producing small quantities of great wines from his beloved grandfather's vineyards. His approach is straightforward: to do the cleanest possible work in the vineyard and cellar. It resulted in a tiny production of two outstanding wines! Come marvel at the beauty and authenticity of Renato Vezza's wines and his loving tribute to his grandfather.
Renato's grandfather "Ernesto" refused to sell the vineyards because they were the inheritance of his dear grandson, and that's why the wine is called Bricco Ernesto.
Renato worked as a sommelier in London, developing a refined palate and an objective approach in producing his wines.
The vineyards are well cared for and located at the top of a hill with lots of wind, sun, and cool nights, keeping the grapes very healthy.
Fermentation is done in cement tanks with indigenous yeasts, and aging is done in used barrels. The result is one of the most energetic and lively expressions of Nebbiolo coming out of Piedmont at this moment.
Pedro began making wines in the green and lush Salnés Valley in 2015, recovering abandoned vineyards in the area. We fell in love with the vivacity and freshness of his wines, the only problem it's a micro production! We are happy to share some of his wines with you.
While he works with the native varieties of Albariño, Espadeiro, Mencía and Caiño tinto, Pedro makes wines outside of the restraints of the Rías Baixas DOG, allowing him to create expressions that he deem to be more true to his own vineyards.
The wines are always laced with freshness and an unmistakable Atlantic character. His whites are vibrant, elegant and sauve wines, all made with minimal intervention in the winery and maximum respect for the vineyard. Same story for the reds that are brutally straightforward and reminiscent of the type of winemaking that has taken place for centuries in this region.
We can't wait to share our passion for wine with you!
Book your tickets now as places are limited.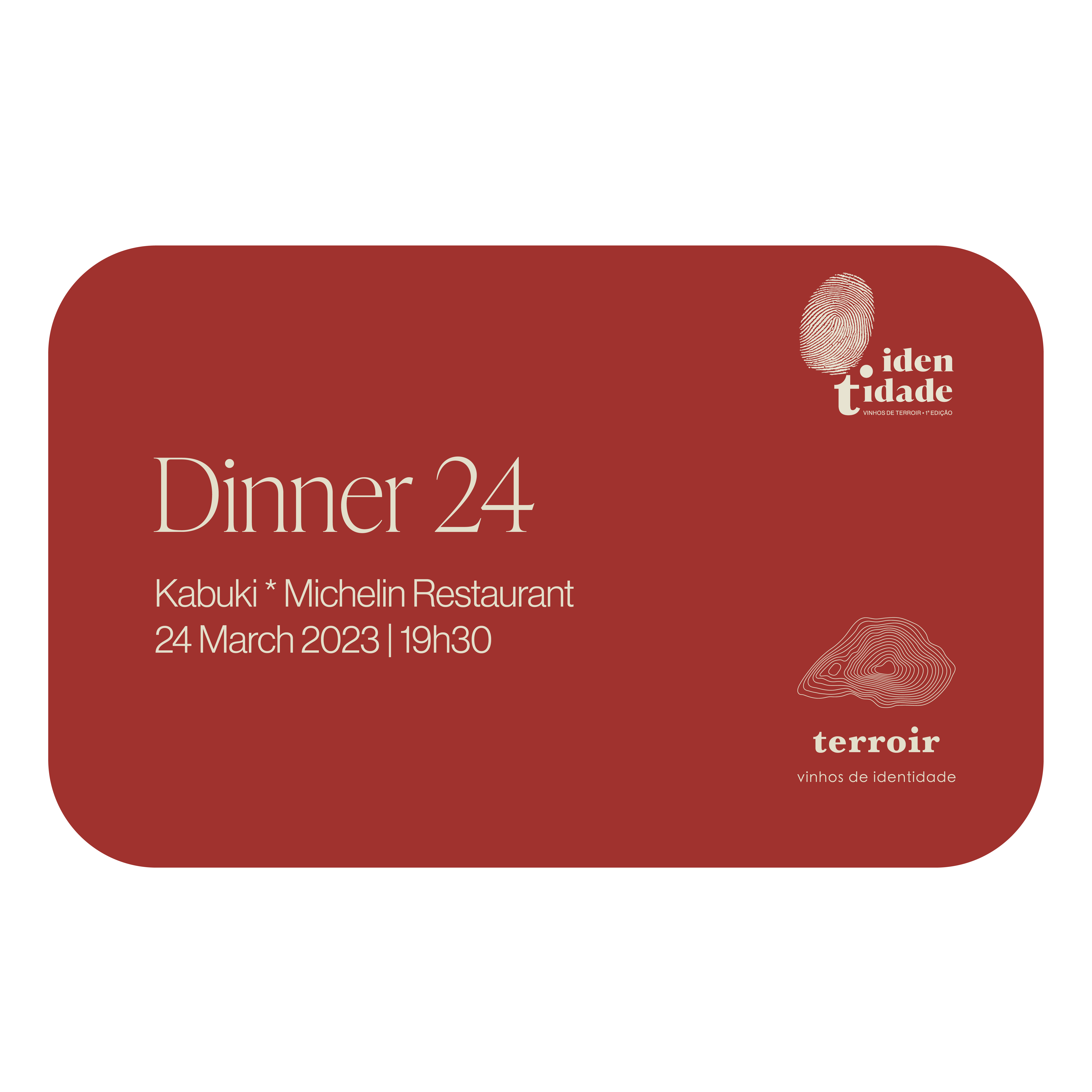 Join us for a wonderful Dinner at Kabuki – a one star Michelin Restaurant. We have carefully prepared a special pairing to go with the wine selection of four of the winemakers coming to join. You won't be disappointed in this fine tasting experience.
Kabuki | 24 March | 19H – 23H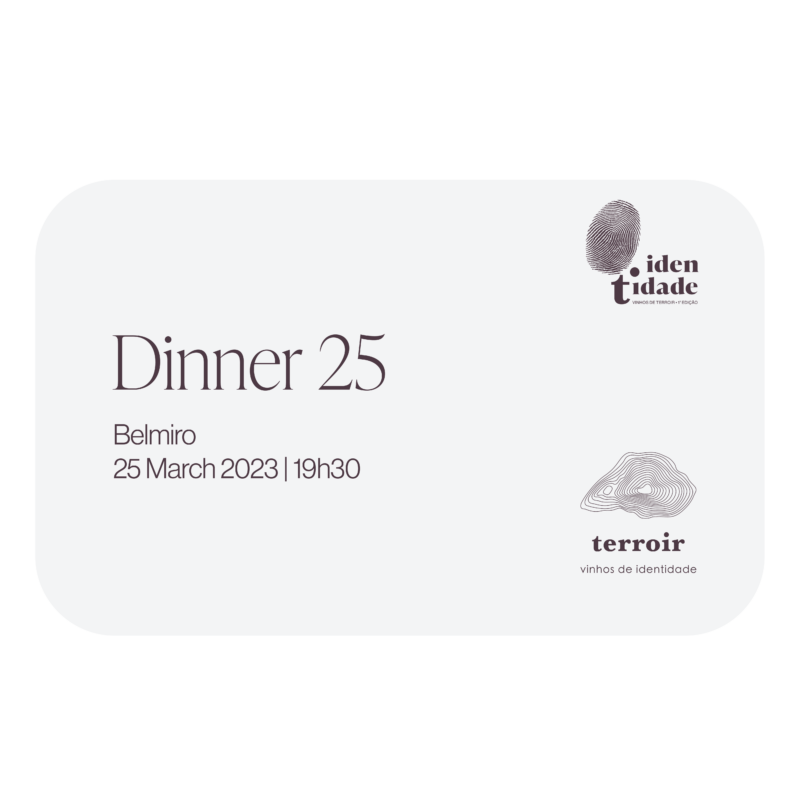 Join us for a wonderful dinner at Belmiro – a traditional portugese restaurant. We have carefully prepared a special pairing to go with the wine selection of four of the winemakers coming to join. You won't be disappointed in this fine-tasting experience.
Belmiro | 25 March | 19H – 23H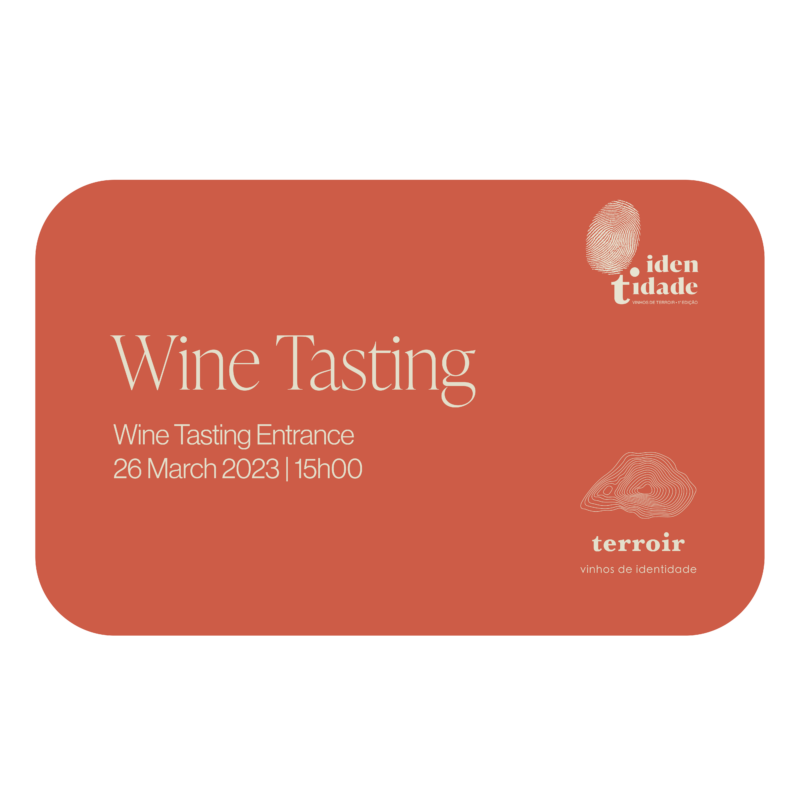 Meet the producers on an afternoon of tasting where they will present their new vintages and some exclusive cuvee. This will be a special experience where you will be able to talk first hand with some of our producers and know them better. 
Hotel Alegria | 26 March | 15H – 19H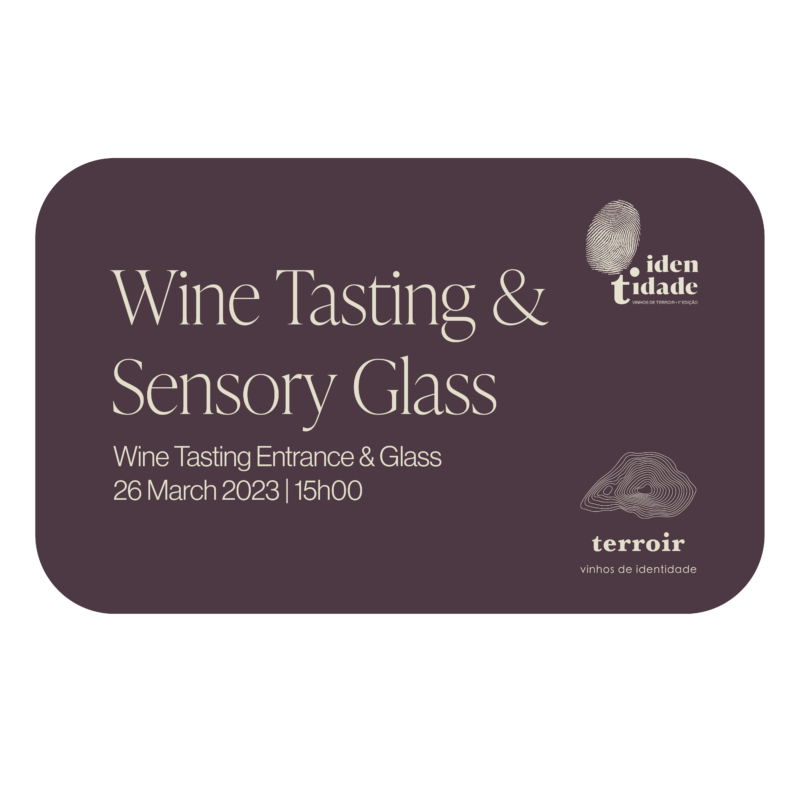 Join us at our wine-tasting event and discover the unique flavors of these amazing wines. Plus, get a Conterno wine glass instead of a tasting glass to take back home with you. It will enhance your tasting experience.
Hotel Alegria | 26 March | 15H – 19H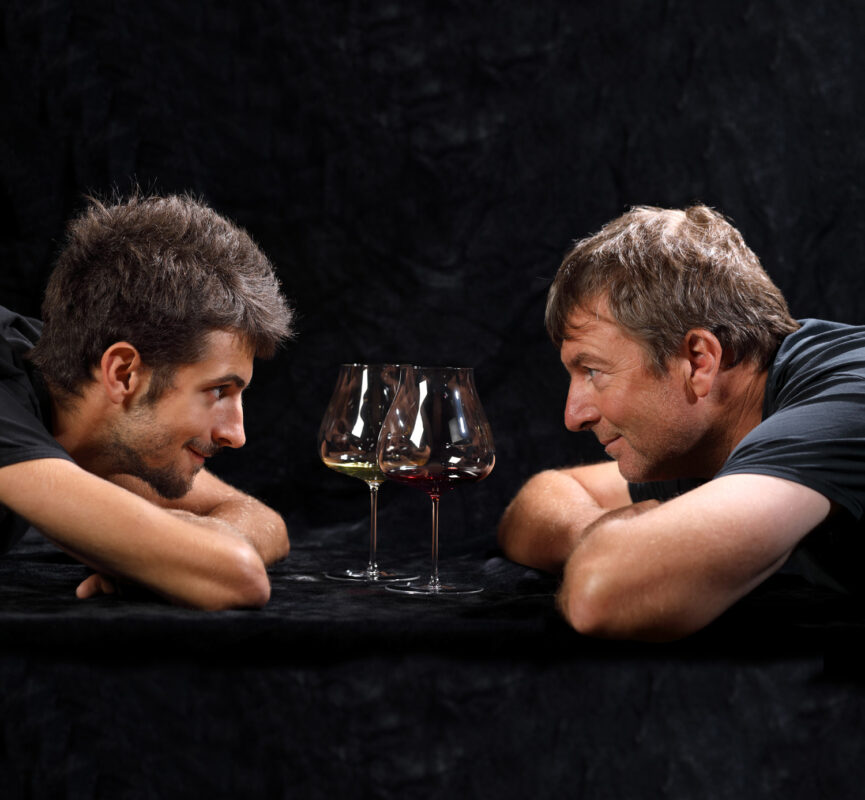 "Sensory was conceived in July, 2017, after a discussion between the Winery Conterno Giacomo and Zwiesel Kristallglas. We at Conterno wanted to create a wine glass that fully enhances the characteristics of great wines. In the designing stage we focused on a shape that involves all the senses; thus the name Sensory was born. The glass expresses sensuality to the eye; it is perfectly balanced in the hand as well as producing a clear and lasting sound. The large base of the bowl together with the curve in the mid-section and the opening of the rim amplify the aromas generating a full and smooth effect on the palate."